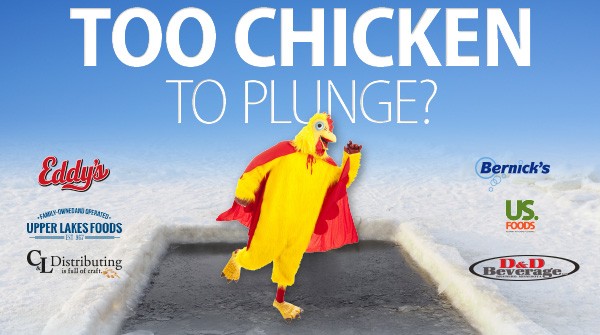 Beer, Wine and Appetizer Reception
Grand Casino Mille Lacs & Eddy's Launch Bar and Grill have teamed up with some great regional partners to host an event for all those people that are wanting to help out the Special Olympics but just don't have jumping into a frozen lake on their bucket list. For just $25 Guests will get a chance to sample some of the brews and wines that we offer at the Launch and enjoy some great appetizers brought to you by the Kitchen Teams at the Launch and at Grand Casino Mille Lacs.
As an extra incentive – preregister your spot by March 10 and get a FREE drink! Call today: 800-657-4704.
Menu
♦ Garlic Parmesan Chicken Wings
♦ Launch Jars featuring house made spreads and jams with crostini and flat breads
♦ Charcuterie featuring assorted artisanal cheeses, meats and roasted and pickled vegetables.
♦ Stuffed Meatballs with a rich marinara
—–
♦ Insight Brewery will be represented by Bernicks
♦ Fulton will be poured by C&L Distributing
♦ Schell's Brewery and Not your Father's Root Beer and Ginger Ale are being poured by D & D Beverage
♦ Bent Paddle and select wines are being poured by Johnson Brothers
100% of the money raised by this event is being donated to the Polar Plunge.
Join us as we help out Special Olympics Minnesota and some fantastic Athletes.
Plus you can stay the night with a special $79 room rate.
Whether you will be #FreezingforaReason on Saturday or just want to be part of the festivities on Friday we look forward to serving you!
Don't forget to preregister your spot by March 10 and receive a FREE DRINK at the Launch Bar & Grill after the event! Call today: 800-657-4704.