Weekend trips are the perfect way to escape the weekday hustle and bustle, especially at an idyllic lakeside location like Eddy's Resort. But with limited time and so much to see around Lake Mille Lacs, how can you ensure you're making the most of your visit? Thankfully, we put together our best and brightest minds to curate your go-to itinerary. Whether you want to add or subtract from the list or just use it for inspiration, it's all yours. Happy planning!

FRIDAY | ARRIVE & UNWIND
Check in at Eddy's Resort at 4 p.m.
After settling in your room and checking out the view, head down to The Launch Bar & Grill for a beautiful lakeside dinner. We highly recommend ordering the new poutine fries as an appetizer.
In the evening, ease into the luxury of lake life by sitting around a cozy, roaring fire at Eddy's firepit with a delicious cocktail. Even better if enjoyed with close company.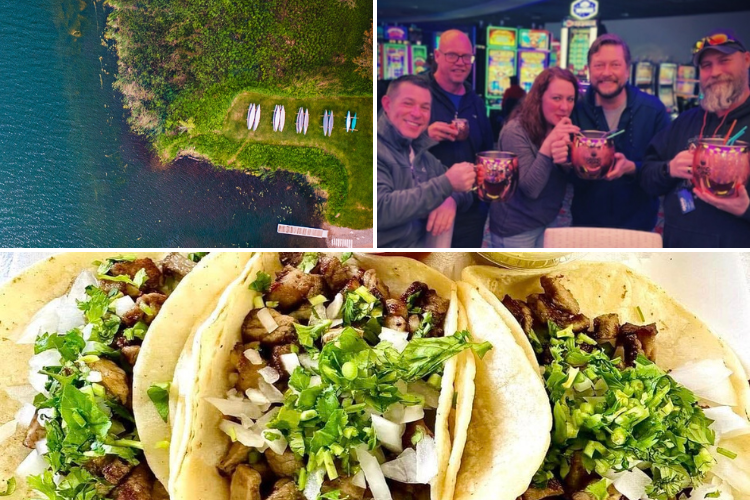 Kathio State Park Pic Credit: buffalo_media_group https://www.instagram.com/p/Ce82OoutDxu/
Elania and Brothers Pic Credit: Elania and Brothers https://www.facebook.com/photo.php?fbid=580881224113587&set
GC ML Pic Credit: GC ML https://www.instagram.com/p/CoyHMBOPfky/
SATURDAY | EXPLORE & ENJOY
Rise and shine! Fuel up for your big day with breakfast at The Launch Bar & Grill. You can enjoy your meal and some coffee on the outdoor patio overlooking the lake.
Get lunch from one of the best food trucks in the area, Eliana and Brothers. Offering some of the most authentic and delicious Mexican food, they're a must for any trip to Lake Mille Lacs. Keep your eyes on their Facebook Page to see where they'll be for the day.
Spend the afternoon at Eddy's for lawn games and relaxation. We have bocce ball, frisbee golf, bean bag toss, and more. It's the perfect time to rest on your balcony with a good book, too.
Take a complimentary shuttle to Grand Casino Mille Lacs for an action-packed evening of games, restaurants, and live music. Want a low-key date night instead? Get dinner at 1991 Kitchen and head to Grand Makwa Cinema for the latest blockbuster movie.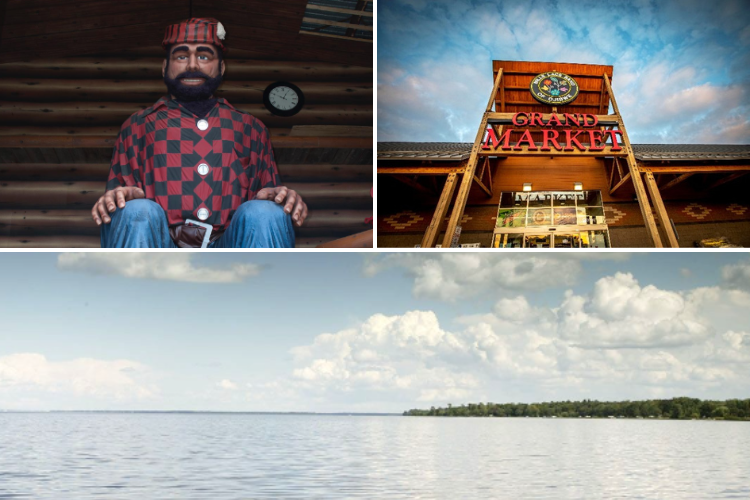 Paul Bunyan Pic Credit: exploreminnesota https://www.instagram.com/p/CfXJMOCJ3_9/
Lake Pic Credit: Eddy's Resort https://www.instagram.com/p/CtCFCVjumqO/
Grand Market Pic Credit: https://mlcv.com/local-businesses-1
SUNDAY | ADVENTURE & RETURN
Enjoy one more breakfast at The Launch Bar & Grill! We highly recommend the Buttermilk Pancakes and the Eddy's Classic.
Check out at Eddy's Resort by 11 a.m.
Make a stop at Paul Bunyan Land. It's part amusement park, part pioneer village, and only a scenic 30-minute drive away.
Rent a boat at Your Boat Club and venture onto the crisp, blue waters of Lake Mille Lacs. Hint: if you mention Eddy's Resort, you'll get 10% off your rental.
Ready to make the return trip home? Stop by Grand Market for all your road trip snack needs. They have everything!
With so many fun options around Eddy's Resort, there's an endless combination of ways to enjoy a weekend vacation on Lake Mille Lacs. Don't forget to consult our friendly staff at Eddy's during your stay. They'll always be happy to provide recommendations and help you make the most of your time.
See you soon!